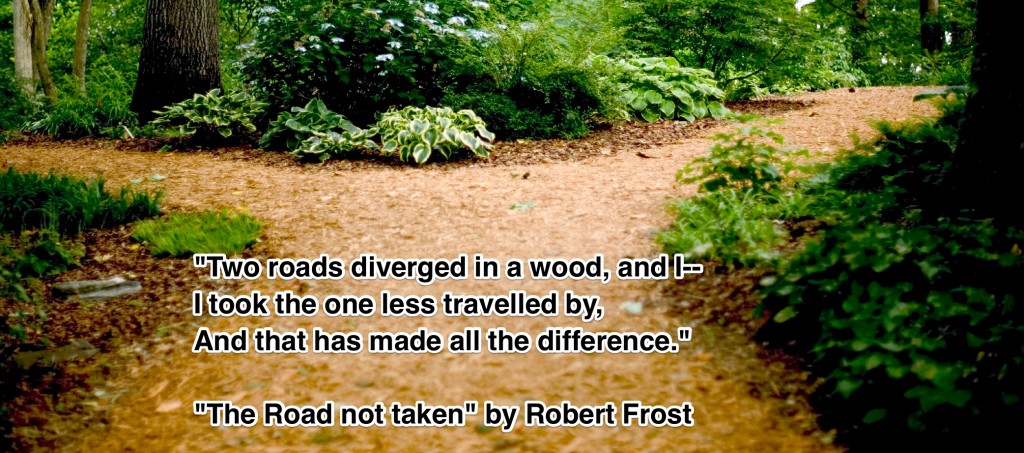 G'day, how is your resilience journey progressing?
Recently my journey has included a review of the roads we have travelled the past years (the resilience of our practices and the discipline itself) and how this impacts our future choice of direction. There have been some interesting retrospectives and references to useful YouTube video material around reframing issues and thinking about innovation. Still a few parts of this series to come, but catch up on Days of Future Past.
I have also curated some material about future thinking in risk management later in this newsletter.
But first, you may have noticed a different look and feel with this email.
In recent weeks my path has included merging my different online properties. That will mean the blog, this newsletter and Beyond the Black Stump podcast will all be published and hosted from a single site.
So going forward I will be using the Resilience Ninja branding for all of these – and that is good news for you.
As a thank you for being an existing subscriber and having travelled with me on this journey please use this link to claim a free membership on the new site.
The page is headed "Checkout" but don't be put off by that – this is a free offer, you will not be asked for payment or card numbers.
You don't have to register, and it won't impact on receiving the newsletter if you don't want to set up a member account. But if you do you will enjoy access to a range of material that is not going to remain publicly available. This includes;
The newsletter archive, all previous issues
The full transcript of each podcast episode, these will be removed from public access as they migrate to the new site
A download library containing a range of my articles and presentations. This area will expand as I add more items,
I hope you find some of these resources useful and would love to hear your thought on the material.
As I mentioned earlier I have been thinking about what the future may bring, and the Institute of Risk Management have launched a similar initiative in their space. They are calling it the "Big Debate" – what the future of risk and risk management could look like in 2025.
This is the home page for their Risk Agenda 2025 and there is a lot of material on the site, including a survey to participate in, some events and a number of articles and opinions from various experts.
I found this short short article by Mike Power particularly interesting and resonated with much of my own perspectives on where we have come from and the nature of the current and future risk environments.
Power is a Professor at the London School of Economics and Political Science and sits on a few Boards – so an interesting blend of academic and business perspectives.
He starts by advocating that we first look back and provides a brief summary of the genesis of the discipline of risk management in the early 1980's. From a bright start of attempting to "confront uncertainty openly and honestly" to a highly proceduralised industry with a focus on documented artefacts and audit/compliance outputs.
It all sounds disturbingly familiar to practitioners from other fields I suspect.
"So when we look towards the next twenty five years it is always with a mixture of prediction and hope.  The hope is that this defensive bureaucratization of a great deal of what passes for risk management can be reversed."
I would hope for a similar outcome in the resilience and BC arenas. Certainly we are not going to be able to build resilience with the current highly bureaucratised approaches to either risk management or BC.
It generates an interesting mental model when you describe something as "defensive bureaucratisation", and perhaps that is a useful aid in reframing the issues going forward.
Power goes on to describe the contemporary threat environment as fundamentally different from what was experienced in the past.
"What many of these proposed future risks have in common – and the list is not original – is that they are existential, rather than operational or legal in nature.   Indeed, the current interest in organizational and societal resilience and sustainability is perhaps a symptom of this emerging existential uncertainty."
There were other voices in the past, like Aaron Wildavsky who offered more holistic ideas around risk and resilience. But of course the road of promised certainty and standardisation was safer, but sometimes it is not clear if it led us to where it promised.
More on this aspect in a future note. In the meantime, let me know your thoughts on Power's article – as always happy to engage in the conversation.
I hope you will take up the offer of free membership to the Resilience Ninja site, and you find the material helpful.
Until next time, stay safe on the road – remember the value is in the journey, don't be anxious about getting to the destination.
Ken Simpson
Curator-in-Chief
Resilience.Ninja