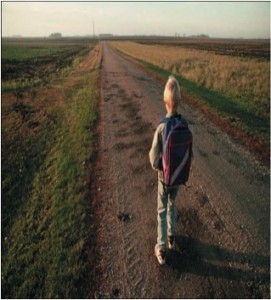 Resilience …
is just a matter of waiting for somebody to publish a "Best Practice" standard, then you follow it to the letter, right?
will never be able to be captured in a standard!
is the new name for Business Continuity isn't it?
is something different and BC is part of it – isnt it?
is something the IT folks will look after.
is a utopian dream.
You can fill in your own idea of what it is, one thing for sure there is a mass of literature out there on the subject and many of the positions being argued contradict each other. Each day there is more content generated on the subject of resilience.
If you don't have time to sort through all the material available, then let us help you. Like most journeys this one is easier if you have a companion along the road.
Each issue this newsletter presents content that we have reviewed and recommended in three key focus areas, new skills that allow you to apply your own organisational and technical context to the problem.
Our three focus areas are;
Collaboration – you wont be travelling this road alone, and you will need to be able to get along with those you meet along the way. In this area we also look at learning from other disciplines – thinking outside the single discipline and body of knowledge. Looking at ways people learn, and learn to operate in groups. Not just what we learn, but how we think, how the mind informs our actions – or worse mindless reactions.
Curation – is the heart of this newsletter. You don't have to create content, you need to learn how to collect, understand and present relevant content in your context.
Coaching – often we do not have positional authority and need to be able to lead by influence and to develop rather than direct others to our goal. Looking at new models of leading and self-development.
Excited? Planning a similar journey yourself? Great, sign up and let's get started.
Skeptical? Even better. The Ninja's mission is to convert you – to give you tools you can try along the way.We're all in this together, I will share what I learn and verify along the way.
You can unsubscribe anytime, and it is free.
Join me on the road?
Ken Simpson
Curator-In-Chief