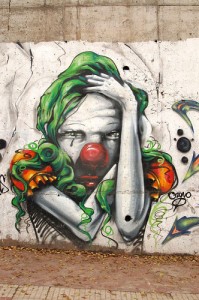 Recently I had the opportunity to see this obsession with Greenfields approaches taken to the most amazing extreme.
I was asked to review an update of a client's Pandemic Plan. The plan, like so many, is structured along the lines of the WHO's Phases – and outlines activities that are intended to be undertaken at each Phase.
I questioned the lack of any obvious escalation from the current position in respect of the WHO and national alert levels, only to be told that this plan had to address a "Greenfields" approach to all possible forms of Pandemic!
They have outlined the activities they think should be undertaken at PHASE 1, and each Phase thereafter.
So, when the current Pandemic passes AND
Avian Influenza is wiped from the face of the earth
Their Pandemic Plan will still be valid
My initial thought was that this was a total waste of time and effort, but then I realised they had listed the same actions to be undertaken at all Phases from 4-6. Less effort implies less waste.
First question they asked in the review was, "Is this a viable plan" – my answer NO!
Second question, "Will it meet the requirements of our Corporate BC Group?" – unfortunately YES (it was their template after all that required the Phase 1 start).
The worst aspect of all this – not a word of it is made up, it is a real example.
How do you respond to something like this?
Have you seen this classic result of template-driven, "bottom up" planning in other aspects of a BCM Program?