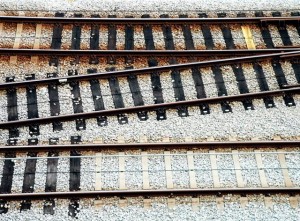 I have recently been included in a Working Party initiated by the Busines Continuity Institute in the UK. This Working Party has the label 'Discipline Mapping' – it will focus on how a range of different disciplines can contribute to the building and maintaining resilience.
A lot of the talk in this area has been around how various disciplines may/should converge going forward. In many of these discussions the idea seems to be that there will be a new 'resilience' discipline formed from this convergence of disciplines like BCM, Risk Management, Emergency Management, Crisis Management and others.
There is a link at the bottom of this post to some other articles of mine on the subject.
Resilience is a concept and something to aspire to – it is not a new discipline to be formalised, standardised and eventually bastardised (like many of these other areas have been). One of the aspects of this 'Discipline Mapping' initiative was that it sought to explore how resilience could be achieved by various disciplines working together, collaboration and synergy rather than the need for the streams to formally converge.
The Working Party started with a given definition of resilience and completing a survey to quickly capture the groups thoughts. The starting definition was;
"the ability to mitigate and recover faster from disruptive events"
Personally I did not like this definition, I find it too narrow. So did a number of others, so the definition is being reviewed. I will post more on this when the discussion paper comes out.
The initiative will explore the concepts of Corporate and Community Resilience and how a range of disciplines many contribute to this outcome. The aim is deliver some documented "Points of View" that may assist others to understand the skills, behaviours and challenges required to integrate these various disciplines to build resilience.
Looking forward to some great opportunities to discuss and debate these issues with the other folks in the Working Party. In particular I will be interested to see if the concepts are understood differently in other parts of the world.  This interaction is the real value we can derive from membership of these professional organisations, not the certification and weighty tomes of standards/good practice guides.
I will just have to find some extra time for reading and responding to the material.
How do you see the way forward? Synergy and Collaboration or Convergence of disciplines?
References
Some of my earlier posts on Convergence