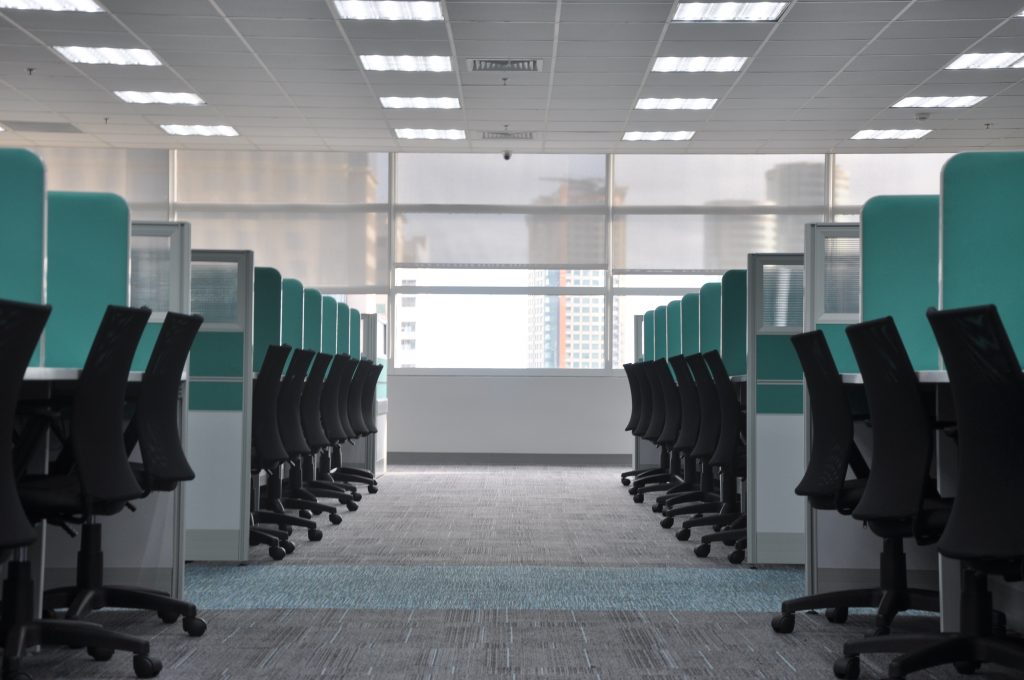 We hear a lot of talk about the idea of a "new normal" these days. It seems to me that this is a bit premature, as new norms are still emerging. There is nothing commonly accepted as normal yet.
Do we simply want to bounce back to the old ways? Clearly many organisations have seen weaknesses in their old business models and practices, they would prefer some form of "bounce forward" to a different normal. The diverse thinking and emergent practices discussed in the previous post.
The current debates around a "new normal" office are a good example to explore both the uncertainties and the emerging practices that we need to take into account in planning any "return to work".
Rather ironic in some ways to be talking about "return to work" on May 22, 2020 – as if work has not been ongoing the past weeks. Certainly there are many without work currently, but for a lot of people work is an activity not a place. And it has been that way for several years.
Google has declared today an international holiday within the company, to address "work from home related burnout during the coronavirus pandemic". Another tech giant, Cisco, is doing the same thing with a paid holiday today. In announcing the day off Google flagged that while they planned to reopen their international offices from June "most Google employees would likely work from home until the end of the year".
Facebook also announced that workers who are able to work from home can continue to do so at least until the end of 2020.
This capability is not just limited to tech companies, knowledge workers are a feature of most organisations today – and knowledge is not geographically bound. The means of production are in the employees head, not found in the work place.
Chris Ashton is the CEO of engineering giant Worley. In this article in the Australian Financial Review (May 6 2020) he is quoted as saying they are NOT going to move their 46,000 strong workforce back into the office.
We're going to move some back and have some work from home … what that does is it opens up the talent door to us.
Opening the "talent door" is an interesting case of "bouncing forward". The company has observed that their people can work from anywhere, even in a stressful pandemic isolation, and still deliver on big projects. They are not just observing this lesson but actually learning from it – if the office location is no longer a limitation then they can hire people based anywhere in the world – not just where they maintain an office.
That's a really powerful opportunity for us to attract even more talent into the organisation going forward.
Of course this more distributed model, having some staff work from home and some in an office, also presents the opportunity to save money on renting office space.
Perhaps the worst case I heard about for simply wanting to "bounce back", or in this case backwards to the thinking of Victorian times, was back in April. Forbes reported that the US Internal Revenue Service has "requested, but not required" several thousand staff to return to work. Rather than bring their own coal to heat the office, the contemporary requirement was they bring their own mask as the IRS did not have a supply of PPE to provide to staff.
Unlike the staff – the masks were required, not requested.
As a helpful tip, employees are directed to the CDC website for instruction on how to make their own face coverings from common household materials, like clean t-shirts or bandanas.
The reporter re-enforced in the text that this is not a joke, and there is a nice graphic from the CDC to illustrate how you make masks – I n case you are planning a similar return to work approach.
I wonder how many other organisations will run headlong into the risks that might flow from approaches like that? Not understanding the need to establish appropriate health and safety precautions ahead of any mad rush to return to an office. There is no single day on which everybody needs to return to save the economy.
The obvious risk is new outbreaks of Covid19 with the prospect of further isolation and lockdown. One of the worst outbreaks in Australia is a workplace example – Cedar Meats. There is also the risk of infecting the workforce with a lack of confidence and respect in the organisations' leadership.
There are plenty of articles and advice for those who want to include safe practices and new approaches into their return to work thinking. This article from The Washington Post (April 23 2020) discusses a range of ideas from companies including Intel, IBM and Cushman & Wakefield.
The ideas include;
rethinking floor layouts and staggering work schedules as methods to adapt to maintaining physical distance.
Mandating thermal scanners
Staggered arrival times to ease elevator congestion.
Split Home/Away teams to limit total numbers in the office.
Increased visibility of cleaning, and increasing the effectiveness of cleaning.
more frequent and visible cleaning during the day, rather than the traditional night or weekend service, has helped the employees who have been on-site feel more comfortable
Options such as 'hot desking', mandatory PPE and Perspex guards around workstations are all in discussion – one Law firm COO is quoted as saying that "everything is on the table" including couches and a Starbucks style experience.
However that "new normal" still eludes us as conflicting views abound.
'Hot Desking is dead': why workers can refuse to return to the office
… a headline from a recent Sydney Morning Herald article.
Hot desking in open-plan offices, shared kitchens and crowded lifts are just some of the hazards companies will have to eliminate if they are to comply with the federal government's COVIDsafe plan for workplaces.
The article goes on to quote the Federal Industrial Relations Minister advocating that managers need to use "unconventional thinking and practices" in order to meet workplace health and safety requirements in regard to distancing and cleaning during this phase of Covid19 recovery.
Perhaps more importantly for risk practitioners (and managers) is this exhortation from a workplace safety regulator. The pandemic is here and the medical advice is available – the risks arising from exposure to COVID19 in the workplace are foreseeable.
Therefore employers have a duty of care to minimise (as far as reasonably practicable) these risks. The most obvious methods of distancing, hygiene and cleaning all are likely to imply a significant additional cost burden on the organisation in order to manage some form of return to the office.
I offered the numbers from this 2009 post in a conversation with my daughter over the weekend as she was tasked to contribute to her organisations return to work planning.
It seems the maths are still fairly relevant and estimates of additional cost of A$1million per month might be required to meet these standards.
How is your organisation approaching the idea of a return to office-based work?
Is there a mad rush to return to an office?
Are the risks being appropriately addressed?
Perhaps our new normal will look a lot like our current normal – at least in the short to medium term.